Crispy Clean Inc.
Jaime Ewing - President
(509)433-1688
crispycleaninc.com
Serving the Wenatchee Valley
Residential & Commercial
Licensed & Insured
100% Satisfaction Guaranteed
Why use
Crispy Clean...
cleaning specialists?

The freedom and ability to do more of what you want and less of what you don't. Freedom from the stress and frustration caused by daunting tasks and responsibilities at home.

The most successful people in the world are great delegators. Optimize your time by delegating mundane tasks to a professional housekeeper. Think of your professional housekeeper as a personal assistant. Start getting things done faster and more efficient than ever before.

Get back the freedom in your life.
Get Crispy Clean...cleaning specialists. Call Today!
Finally you have found a reliable, honest and
efficient cleaning company!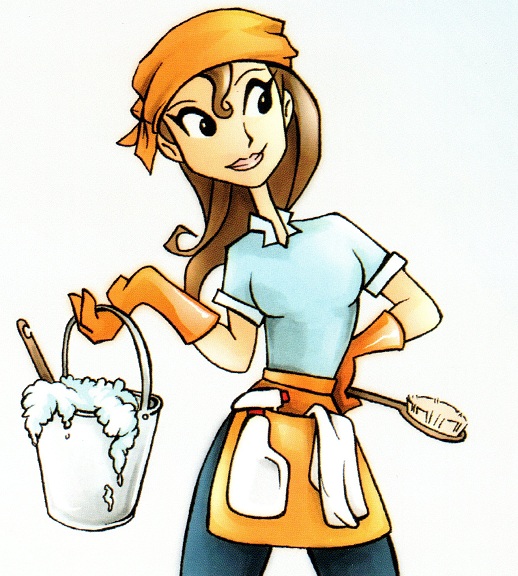 Crispy Clean provides routine cleaning on a daily, nightly, weekly or monthly basis. In our effort to provide the best service possible Crispy Clean includes such things as but not limited to cleaning interior and exterior areas of entrance doors, cleaning tops of refrigerators, cleaning inside of the microwave, wiping down small appliances and when asked we will wipe out self cleaning ovens. Also we spot clean all glass every time, we wipe down and disinfect the telephones and light switches. When cleaning around sinks and drains we are careful and efficient and often clean with a toothbrush to ensure good quality with attention to detail.
Every month, furniture, partitions, ceiling vents and lights are vacuumed or dusted as needed. We clean picture frames and the tops of file cabinets and door jams weekly. Doors and windows are wiped for fingerprints regularly. These are just a few of the typically overlooked or neglected areas by most cleaning services.
Crispy Clean strives to go the extra mile, so you will be pleased with our cleaning service and the quality of our work.
Crispy Clean does not cut corners or rush through the cleaning process. We take pride in our reputation and our quality of work reflects this. We have the ability to bring into your office the personnel and equipment necessary to be absolutely certain that whatever cleaning task needs to be done, is done on time, without compromise.
I am confident that Crispy Clean can and will make you or your company extremely happy!